LaHood Announces 2022 Art Competition Winners
Peoria, IL – Congressman Darin LaHood (IL-18) this week announced the 18th District of Illinois winners of the 2022 Congressional Art Competition at the Peoria Riverfront Museum. The Congressional Art Competition is an annual opportunity to showcase artistic high-schoolers in central and west-central Illinois. Participants were judged anonymously by a select, volunteer panel and award winners were selected by a cumulative vote.
This was the seventh Congressional Art show hosted by Congressman LaHood. There were 142 entries from 12 schools throughout the 18th District. The Artwork will be displayed through Saturday, April 30th, and free to the public to view during the Peoria Riverfront Museum public hours.

"It was great to see so many students from the 18th District participate in this year's Congressional Art Competition. What makes this competition so special is that it provides the opportunity to recognize the remarkable talents of Illinois students," said Rep. LaHood. "Congratulations to all of our award recipients this year, particularly to our first-place winner Isha Gollapudi from Normal Community High School, whose piece 'Golden Repair' will be displayed in the halls of our nation's Capitol Building in Washington D.C."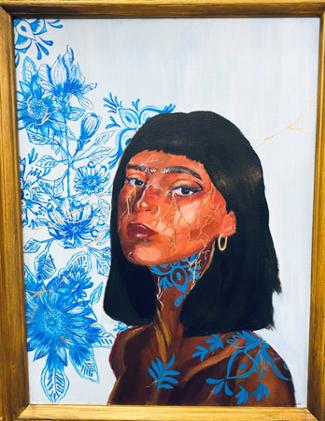 1st place (to be hung in the Capitol): Isha Gollapudi, Normal Community High School: Golden Repair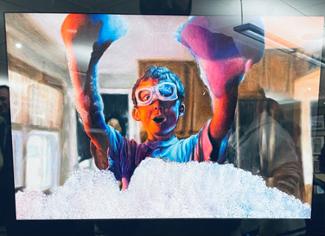 2nd place (to be hung in Rep. LaHood's DC office): Laura Pokarney, Washington Community High School: Experimental Imagination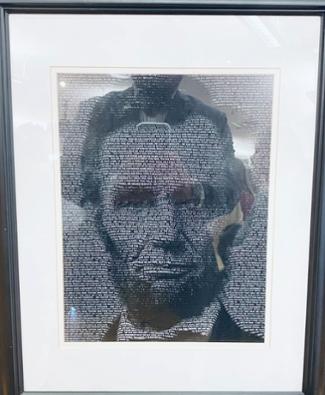 2nd place (to be hung in Rep. LaHood's DC office): Ally Unruh, Dunlap High School: A Word Memorial
The following students received honorable mentions for their pieces:
To be displayed in the Peoria office:
"Falling" by Zoe Idhe, Henry-Senachwine High School
"Blue Eyes" by Isabella Turner, Illinois Valley Central High School

To be displayed in the Bloomington office:
"The Spotted Cow" by Alize Welker, Peoria Notre Dame High School
"Hands" by Michael Meinert, Metamora Township High School